REMODELING FIRM, LLC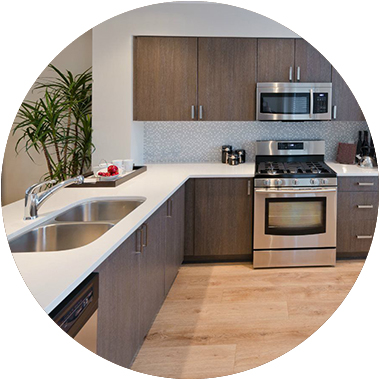 Established in 2004 by Ed and Isabel Baney, The Remodeling Firm, LLC is a family owned and operated, full service company specializing in Kitchens & Baths. We take great pride in working closely with our clients to determine their wants and needs, while guiding them through the process of a successful remodel.
We begin our process by determining what our clients don't like about their homes and offer ideas and suggestions to help give them a vision of the possibilities. We discuss lifestyle, theme, budgeting and quality of materials. We offer several lines of cabinetry to meet all price points, as well as design services.
Our clients appreciate our attention to detail as well as the ability to coordinate the project so there's as little disruption as possible for the homeowner. This has given us the reputation as "The Contractor People Trust".
Our team is constantly improving our level of quality and efficiency. We understand maximizing the construction concept while minimizing costs. At The Remodeling Firm, LLC we work hard to deliver those Tenants because we know they are paramount to a successful relationship with our clients. Our commitment to quality construction meets the needs of residential clients in our areas. Our state licensed, general contracting company employs and trains talented men and women who have the ability and experience to get the job done.
OUR WORK
We work on small projects from home improvements to full remodels. You can rest assured that your project will be worked on by skilled and certified employees. From the first blueprint to the final coat of paint, The Remodeling Firm, LLC is dedicated to providing traditional work ethics while being proactive in finding solutions for our clients to best achieve their goals. Lasting relationships are the lifeblood of our business.
CERTIFICATIONS
Gastight
Showplace Renew Program
Kerdi/Schluter
Bonded & Insured
License #303116